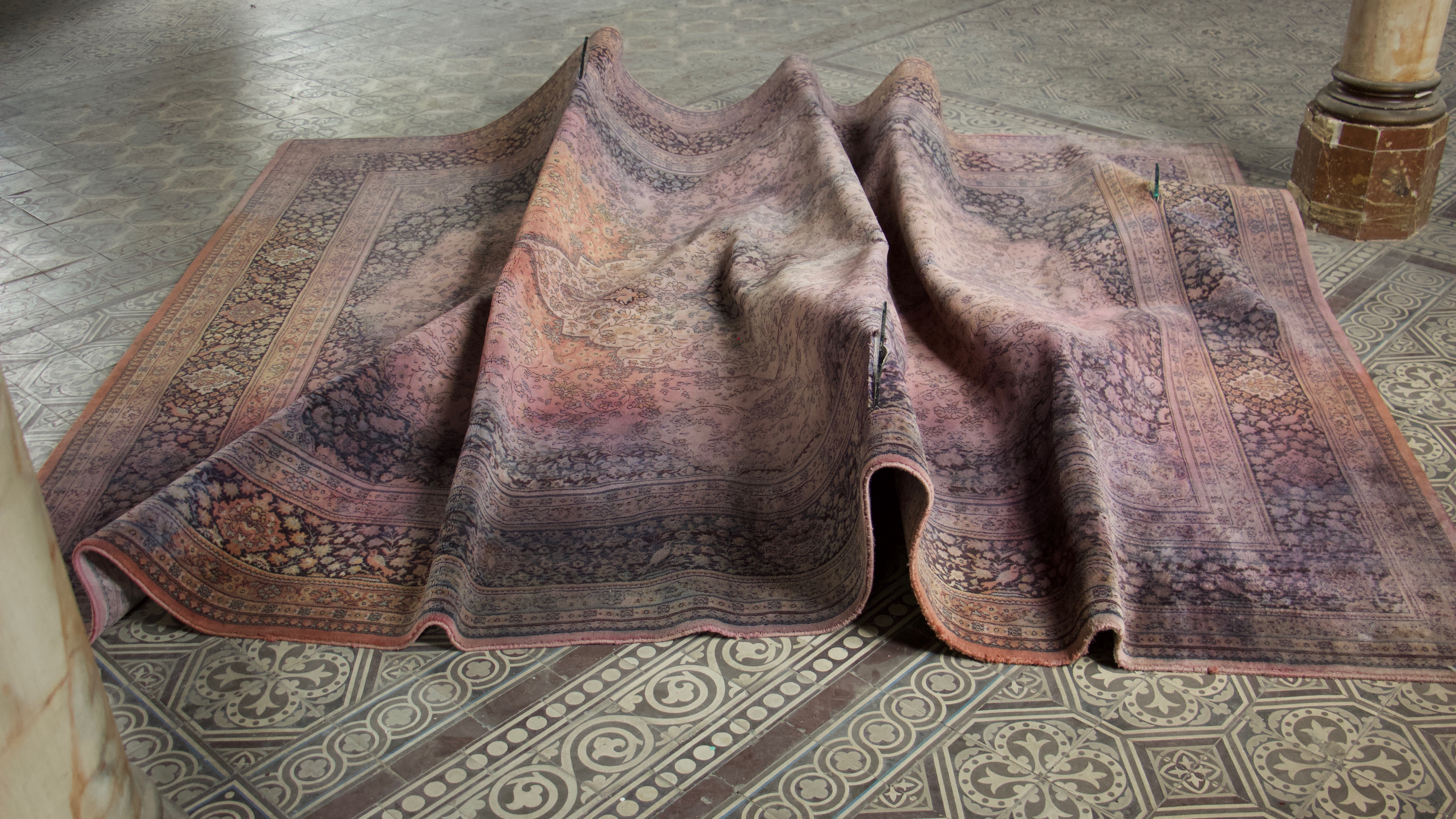 A place where nothing ever happens
Tapis Persan 200 x 300 cm, morceaux de verres brisés
Vue d'exposition « ARS (EST) CELARE ARTEM »
Greylight Projects, Bruxelles 2018

Persian carpet 200 x 300 cm, pieces of glasses
« ARS (EST) CELARE ARTEM » Exhibition view
Greylight Projects, Bussels 2018

La sculpture est composée d'un tapis persan traversé de morceaux de verres tranchants. Une scène d'intérieur, une chaleur intime devenant paysage de tension, amené par la dangerosité du verre, métamorphosant le tapis en un horizon torturé.


The sculpture is composed with a Persian carpet,
through sharp pieces of glasses. An interior scene, an
intimate warm, becoming a tension landscape by the dangerousness of the glass.